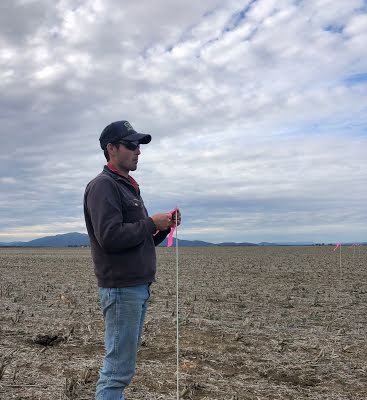 July 8th , 2019 | Research, Community
AMPS Work Experience: 7 Questions with Tom Rummery
AMPS is passionate about investing in the next generation of agricultural professionals. Our latest student Tom Rummery has just finished up his work experience with us. So we caught him to do 7 questions about his placement... Check out Tom's responses below.
Name: Tom Rummery
Age: 24
University: Charles Sturt University, Wagga Wagga NSW
Course: Bachelor of Agricultural Science
Year of study: Fourth Year
Question 1 – Firstly, tell us a little about yourself. Where did you grow-up? What drew you to a career in the ag industry? What are some of your career goals after university?
I have grown up in a remote town in western NSW called Walgett. The Walgett Shire produces meat, grain and fibre. Inherently, the Walgett shire consists of fertile, self-mulching clay soils which are associated with high economic potential. I have had a sincere passion for agriculture since a young age. Ultimately for me, growing up around the private agronomic consultancy business that our family runs and farming our own land drew my initial interests to the agricultural industry. In later years post the completion of year 12, agriculture drew my interests to USA and Canada with a combine harvest crew for 6 months. Subsequent to this experience, I decided to study a Bachelor of Agricultural Science at Charles Sturt University, Wagga Wagga. In the previous four years whilst studying, my passion has developed for growing grain crops, including both cereal and legume's in marginal environments. I personally think that there are many challenges faced in marginal production systems which can be ultimately enhanced or lessened to an extent by the correct agronomic decisions.
Post-graduation from Charles Sturt University in 2019; my short-term goal is to find a job that is best suited to my interests, personal abilities and career aspirations. In regard to long term career goals post university, I aim to have a prosperous career in the agricultural industry in northern NSW working with cereal and legume crop production systems.
Question 2 – How long has your work placement at AMPS lasted and which of our locations have you worked at while conducting your placement?
As part of studying a Bachelor of Agricultural Science with Charles Sturt University, it is compulsory to undertake 12 weeks of industry placement during the final year of study. I had the choice to choose where I wanted to undertake this placement based on my personal interests.
Whilst on placement with AMPS, I undertook 4 weeks in the summer (2018) and 8 weeks in the winter (2019). During this time I was able to look at a wide array of trial site locations including sites at Armatree, Walgett, Pilliga, Narrabri, Moree, Croppa Creek, Goondiwindi, Garah, Tamworth, Manilla, Somerton, Breeza, Premer, Bundella, Blackville, Spring Ridge, Gunnedah and Caroona just to name a few.
Question 3 – Over your placement what work operations have you conducted?
During placement with AMPS I have had the ability to undertake a wide range of different operations. These operations include:
Forage Sorghum and Ryegrass dry matter cuts.
Harvesting a wide array of different crop species.
Sowing the 2019 trial programme

Cereal time of sow trials
Sodic/saline trials
Legume trials

Application of fungicide treatments (Armatree trial site)
Irrigated Cotton agronomy
Attend chemical days
Attend internal and external field days
Looking at pre-plant and post-plant agronomic decisions with agronomists
Partake in seed packing operations for research.
Undertake soil coring
Observe spraying operations on trial sites
Question 4 – How has the work experience helped you with your studies?
Undertaking work experience with AMPS has aided in university studies by the following ways:
Providing me with the opportunity to undertake 12 weeks of work placement
Expanded my knowledge and interest into the research field.
Assisting with university required assignments whilst on work placement (providing resources to aid in study).
On a personal basis, AMPS has enabled me to develop a strong interest in Research Agronomy. This interest was unknown to me prior to undertaking work experience with AMPS.
Question 5 – What have been the key learning outcomes for you and have you learnt any key skills you can take away with you?
During 12 weeks of industry placement with AMPS, I have developed my skills and abilities in both key technical skill areas and key employability skill areas.
Key Employability skills: AMPS enabled my confidence in conveying with other industry professionals to develop during the 12 week placement period. Repeated exposure to industry agronomists, chemical reps and AMPS clients allowed for the growth and development of my confidence within the industry. This confidence will provide me with a head start on other graduates post the completion of university (2019). In contribution to this, I am now able to acknowledge how crucial effective communication is to possess as an employability skill. Whilst with AMPS, communication was undertaken and/or used on a daily basis. However, it was critical to be clear and concise in what you were trying to express to essentially be "scientifically correct". In saying this, it was also a necessity to have the ability to convey in lay terms when needed. I was able to witness this during placement which allowed me to consider the need for effective communication within the industry.
Key Technical skills: AMPS gave me the ability to kickstart my career with the development of some critical key technical skills that are needed within the agricultural industry. I thoroughly developed my knowledge in chemical groups and their mode of actions. This key technical skill will be vital to my post university career with the agricultural industry. In contribution to this, I was also able to broaden my knowledge and witness personal growth in crop nutrition, crop care and soil nutrition. Along with this, repeated exposure to a wide variety of cereal and legume varieties will enable me to utilise this information post university in 2019.
AMPS has essentially provided me with an initial "stepping stone" prior to entering the agricultural industry at the completion of university. The key employability and technical skills that I have developed during placement will provide me with a foot in front of other university graduates at the end of 2019 when looking for a graduate job.
Question 6 – Overall, do you have any highlights from your time at AMPS?
The highlights from my 12 weeks at AMPS Include:
Being a part of a team that offers an exciting, passionate, determined and friendly work environment day in and day out.
Having tasks appointed to you that require responsibility and trust.
Being able to feel comfortable in the work environment.
All work operations were extremely exciting due to the numbers and data that you were either readily getting, or were going to get once trials plots were weighed etc. This aspect of work placement at AMPS made each day very interesting due to knowing that you were going to get new and exciting information.
Question 7 – Would you recommend other students to take up a placement with AMPS and if yes why?
Yes, I would most definitely recommend work placement with AMPS. If you are a university student that is interested in the agricultural industry and are looking for a friendly work environment that is forever challenging, then AMPS will certainly cater for you. AMPS allow students to develop interests in many different agricultural sectors by involving work placement students in a range of activities (research, ag chem and agronomy). I found with AMPS that every day was a new and exciting day. AMPS provide great contacts and resources, a friendly workplace, a challenge and a very rewarding environment. I definitely recommend AMPS to be your next challenge!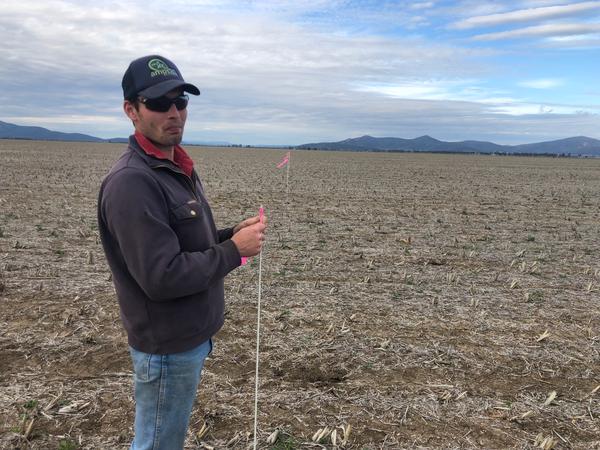 For more information regarding work placement opportunites please send a cover letter and resume to us. CLICK HERE to submit.
Back to news