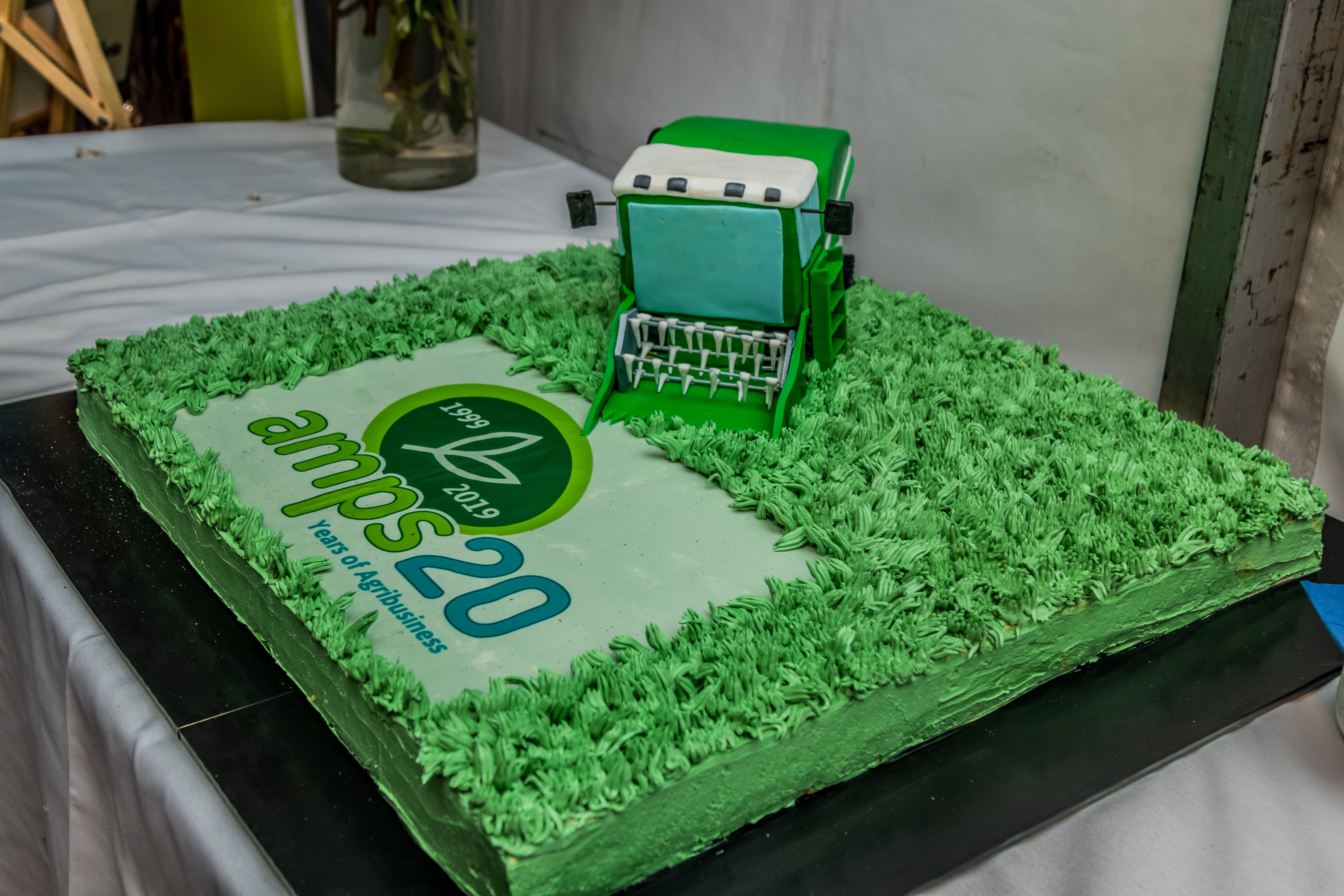 November 20th , 2019 | Events, Community
20 years of AMPS Agribusiness Group
2019 has been a very special year for the AMPS Agribusiness Group. It has been 20 years since the business was officially formed.
It is safe to say that 2019 has been a very difficult year for Australian Agriculture. For Agricultural Marketing Production Systems (AMPS), 2019 has also been a year for celebration. It has been 20 years since the business was officially formed by 20 or so growers on the Liverpool Plains. These growers wanted to see more localised production research done in their area and so the concept of AMPS was born.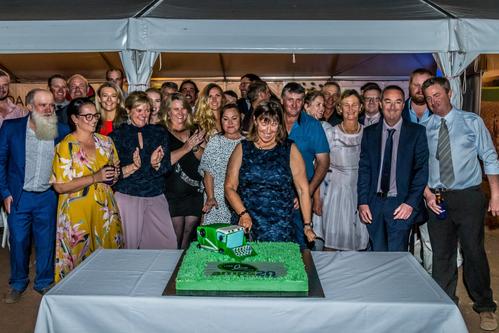 Earlier this year AMPS marked the 20 year acheievement with an evening of dinner & dancing at the Spring Ridge Country Club. The guest list consisted of: Staff (past & present), Shareholders, Suppliers, Service Providers, Shareholders & Customers. Well over 200 people decended on the small town of Spring Ridge to celebrate, with customers travelling from all our Northen NSW loctions. AMPS has expanded over the last 20 years and now services the following regions: Walgett/Rowena, Armatree/Gulargambone, Tamworth & Moree.
Thanks to the AMPS suppliers a live & silent auction ran throughout the night with the aim to raise money for local Liverpool Plains charities. Tom Tanner from Davidson & Cameron attended the evening and hosted the live auction for AMPS. Prizes for sale included a weekend away in the Hunter Valley, a helicopter ride over Sydney & a hot air balloon ride (to name a few). All prizes in the live & silent auction sold. Special thanks to all the suppliers that donated to these and also to all the people that bid on a prize. AMPS was able to raise just over $8000 dollars for local charities which is a great acheivement. The money raised has been split in half with just over $4000 dollars given to each organisation. The proceeds were donated to The Spring Ridge Country Club, who kindly gave us a venue & staff to make the evening happen.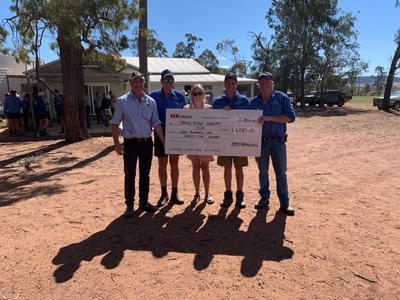 The other half was donated to Farming for Kids. Farming for Kids promotes the health and well being of local children based on The Liverpool Plains. The impact of the drought is having a rippling affect on the local community and organisations. AMPS is pleased it was able to make contributions to these organisations in a particulary tough year and once again thanks all suppliers & prize winners for their contributions.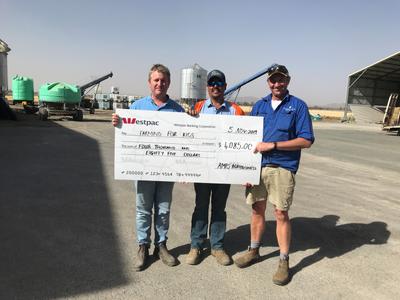 Many local companies helped AMPS execute the evening and we are proud to say we used local Northen NSW companies with all elements of the night. They were as followed:
Catering: Relish, Narrabri
Marquee: A1 Hire, Tamworth
Photography: Matty Morrisey: Day One Films, Tamworth
Auctioneer: Tom Tanner: Davidson & Cameron, Quirindi
Transport: Alley Coaches, Tamworth
Flowers: Chocolate & Moss, Scone
Invitations: KEO Designs, Tamworth
Band: The Poly Pipes
Cake: The Cake Corner: Faye Temperley, Spring Ridge
Lastly, we would like to ackowledge our sponsors that made the night possible:
GOLD SPONSORS
ADAMA | SYNGENTA
SILVER SPONSORS
IMPACT | UPL | SIPCAM | VICCHEM
BRONZE SPONSORS
NUFARM | IPL | AGFARM | WESTPAK | PACIFIC SEEDS | HART BROTHERS | KENSO | HERITAGE SEEDS | KEO | SINOCHEM
LIVE AUCTION SPONSORS
CONQUEST | TAMWORTH CITY TOYOTA
SILENT AUCTION SPONSORS
WARRATAH | IPL | SINOCHEM | HART BROTHERS | KENSO | AGFARM

Media Contact: Georgina Simson | Marketing & Communications | 0429 263 364 

Back to news